Appraisal Services for
Personal & Commercial Assets
Barliant is a recognized leader for equipment appraisal services within the food processing industry. We are widely experienced and maintain a broad commercial network. We believe in integrity, protecting confidential information, and effective, timely results. Please contact us for more information about Barliant & Company appraisals.
Our clients include healthy companies in need of asset valuations for insurance or financial purposes, leasing companies, bank loan departments, bankruptcy attorneys and trustees, investment firms and venture capitalists, start-up companies, and more.
While we are known for our food processing expertise, we maintain a broad range of contacts across many different industries and can provide appraisal services for a wide variety of commercial, industrial, and personal assets.
If you have a specific piece of equipment or an entire facility you'd like appraised, contact us today. Or, fill out the form below and someone will contact you shortly.

Featured Products
We have extensive contacts around North America and our inventory is always changing and expanding. Check out some of our featured items.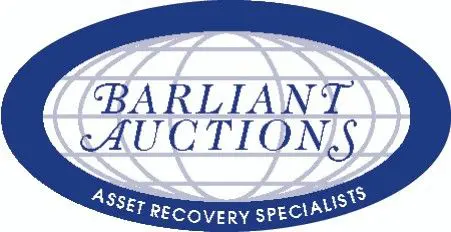 Visit Our Auction Web Site
Barliant's sister company, Barliant Auctions, is a full-service general appraisal, auction, and asset-recovery firm servicing industrial clients from food processing industries.
Need Something Appraised?
Send us details on what you need appraised.
Fill out the information below and we will be in touch with you shortly.